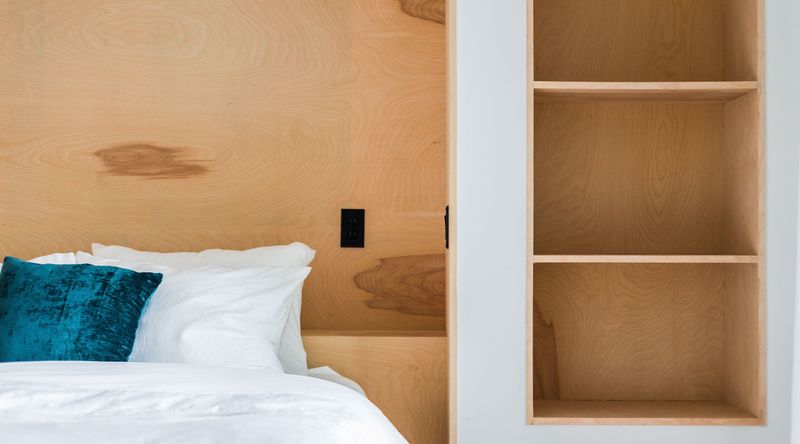 The Gray Barn Gift Certificate
The Gray Barn at Woodstock Farm Sanctuary is an award-winning vegan inn nestled in Upstate NY, about 90 minutes away from NYC.
Each stay includes a fully plant-based breakfast prepared by our staff as well as an in-depth guided tour of the Sanctuary and the rescued residents who live there. The inn holds five gorgeous minimal rooms, each named after important rescued legacies, and have their own balcony with a scenic view of the Shawangunk Ridge.
All Gray Barn proceeds go towards the care of the 350+ rescued farmed animals at Woodstock Farm Sanctuary and helps the nonprofit's mission. Give the gift of sanctuary this season, with a dreamy stay at The Gray Barn.
This Gift Certificate expires after 12 months.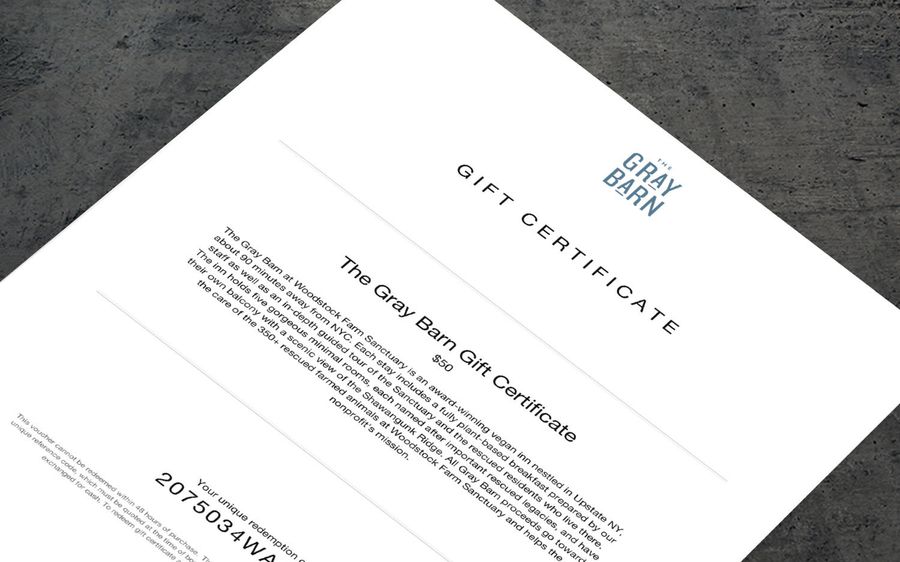 Delivery
Your voucher has been beautifully designed, ready to be printed from your printer at home. Your voucher will be emailed to you or directly to the recipient.